A book with a very intriguing title indeed! Who wouldn't want to become a success in one night? To enjoy money and fame and be on the spotlight as an entrepreneur? Well, Maria Hatzistefanis is teaching us the exact opposite from the title of her book. Yes, you can become an overnight success and wake up in the morning with your face all over the social media and media of the world but what Maria is teaching us all in a very sincere way, is the determination and the hard work you need to have achieved before becoming that success! 
I have to admit that the title is catchy and clever! But I devoured every chapter of the book as Maria Hatzistefanis is opening her heart offering us professionalism and useful advice on how to develop our dreams, on how to expand our brand, on how we can become the brand itself and how to survive the demanding world of today in business as entrepreneurs. 
"Be the CEO of your life"is a quote we have all seen on the internet but it was something that kept turning constantly in my mind while reading this book.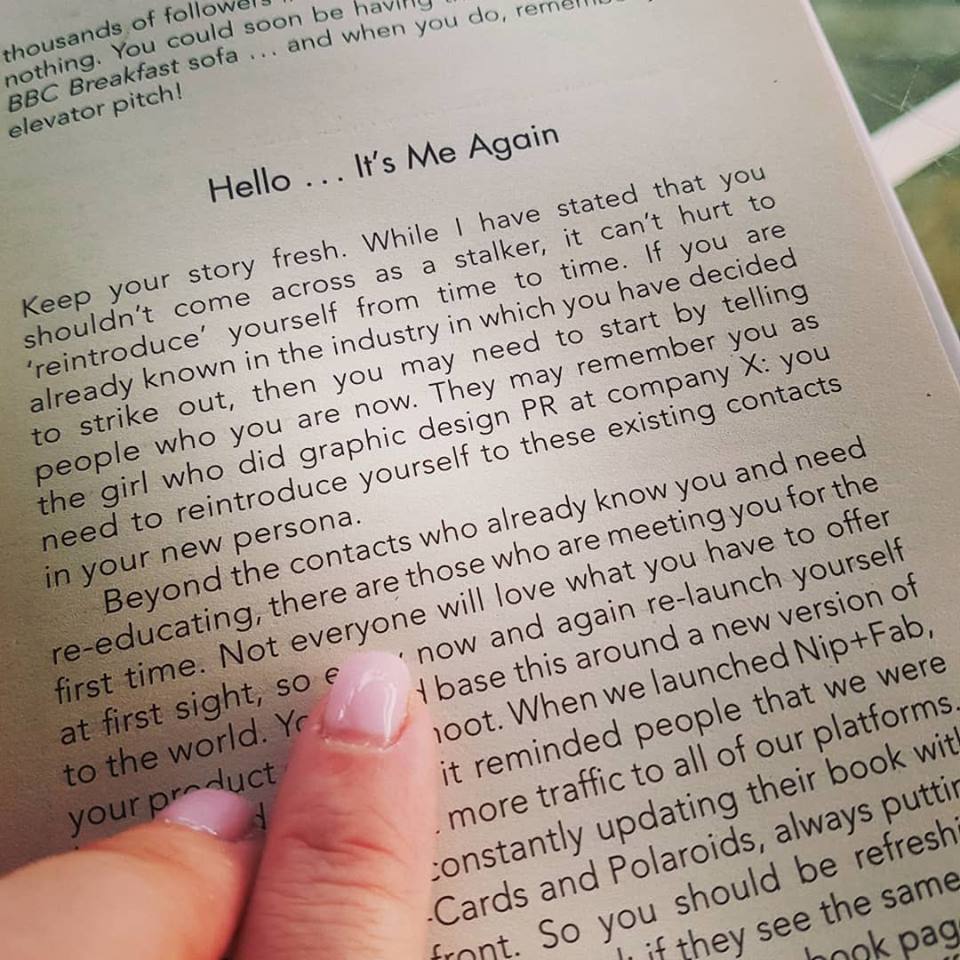 I admired the work ethic she has developed and the way she inspires her team at Rodial Cosmetics. A brand that many celebrities are using and products that have as their base the pomegranate which in Greek is called "rodi", thus Rodial! Maria, being Greek and restless, created another line which is called NIP+FAB with once again amazing products in much more amazingly affordable prices.  
From the time she was using a back room in her house to develop her brand, to the night she had to prepare 2,000 goodie bags for a Hollywood A-list after party for which Maria shares every detail with her readers in a very down to earth way…one thing stays in your heart. Her enthusiasm and dedication to what she believed was, is and will continue to be her life dream. 
Although she gives us clear and simple advice on how to build our business plan, how to work our PR and how to always always stay within our budget limits; she successfully gives us tips on how to take care of ourselves on a personal level. Her favorite word is "consistency" either in your work, with your exercising or with your personal life. 
From her advice on waking up early in the morning and motivating yourself to go to the gym or take a long walk to help you clear your mind, boost your energy and start your day powerfully, to the brainstorming with your team, to the handling of milestones and to the details of your personal grooming and styling, Maria Hatzistefanis sets an example to all of us powerful women that wish to succeed and leave their mark in this world. Below I have chosen an abstract from her book which you can easily find it on amazon.uk or at any of the Public Stores in Cyprus. 
"This is not a definite text book of how to start a business. This is my personal story, the story of a girl who followed her dreams… You are not born an entrepreneur. It's a skill that you learn along the way."
MARIA HATZISTEFANIS
@mrsrodial
1,853 total views, 1 views today