New York… my secret love affair!
New York… The city that never sleeps…the city that everything is possible and everything can happen! A place where you can get lost in the crowds of people but you can also find out who you really are by discovering yourself. New York is the place to be now, yesterday, tomorrow and forever! It is a place to flourish and develop no matter what…you just have to be prepare to give it all 100%! At the same time New York is the place to enjoy a very nice holiday! Although summer is soon finishing and we are 2 weeks away from September, there is nothing better than a trip to New York at the beginning of Autumn.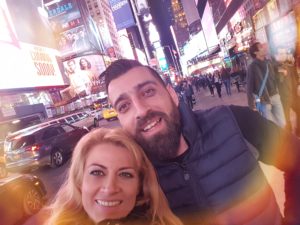 The city vibes you get when you walk to Times Square is something you will never forget! I sure will never forget the face of my brother the first time we landed in Times Square! "This is real sis, this is what is in the movies and this is for real and we are here! Now! We are in Times Square!" Oh we sure loved those hot-dogs and we cried our eyes out when we visited the Broadway show "Miss Saigon". If you visit New York make sure that you watch at least one Broadway show!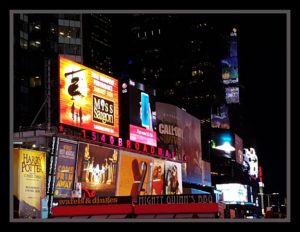 Visiting the Metropolitan Museum of Art is a must! A well spent Saturday morning that will be! I was in awe of the section devoted to Greece! So many things to see and to experience! What I loved though were the number of families with children and the small groups from schools visiting the MET. I literally got lost in the museum and at some point when I got tired I just sat down and watched all those – probably – art students that were trying to draw this sculpture or the other studying every single detail for who knows what kind of university project!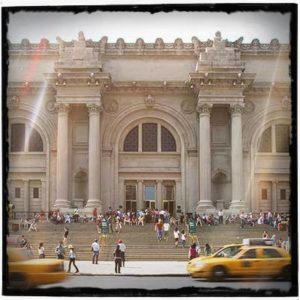 Having coffee at the Central Park, walking around and feeling the tranquility of the place takes you literally on another planet and makes you wonder, if you are really in loud, noisy and busy New York… oh yes you are! And you find yourself watching the people who jog or walk their dogs in the park and you feel blessed that you are part of this amazing place in the United States of America. And I am just thinking right now, how beautiful this place will be early September and October!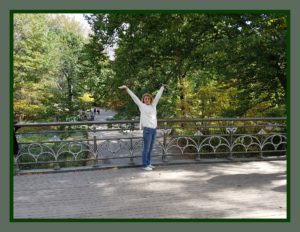 Waiting at the long queue at the Empire State building was nothing at all compared to the breathtaking view at the top!  Its name is derived from "Empire State", the nickname of New York. As of 2017 the building is the 5th-tallest completed skyscraper in the United States and the 28th-tallest in the world. It is also the 6th-tallest freestanding structure in the Americas and it has been featured in more than 250 TV shows and movies since it was originally included in the movie King Kong.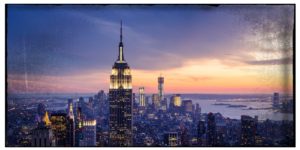 Going back down to the ground after the visit of the Empire State building you find yourself on the 5th Avenue! One of the most expensive and elegant streets in the world! Time to shop and time to enjoy the amazing prices at Nordstrom with a nice cup of Starbucks coffee that for once is not overpriced like in any other European country!
I will be travelling to New York in a few months and this time – due to luck of time last time – I made a promise to myself to go on Brooklyn Bridge and visit the Statue of Liberty while the last visit will be at Ground Zero and where the World Trade Center once use to stand, so as to pay my respects to all those that lost their lives on 9/11. And this is a promise you can be sure I am keeping!
1,613 total views, 1 views today