Talk to me about Capri and Panarea…
Dolce & Gabbana is an Italian luxury fashion house founded in 1985 in Legnano by Italian designers Domenico Dolce and Stefano Gabbana.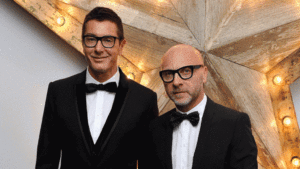 The two met in Milan in 1980 and designed for the same fashion house. In 1982, they established a designer consulting studio; in time it grew to become "Dolce & Gabbana". They presented their first women's collection in 1985 in Milan, where a year later their store would open its doors. In 1988, they launched a leotard line, and in 1989 they began designing underwear and swimming costumes.
Dolce & Gabbana started to export their products to Japan and other countries including the United States, where they founded their own showroom in 1990. In 1992, the same year they presented their men's collection, they also launched their first perfume Dolce & Gabbana. They won the Woolmark award in 1991, and Perfume's Academy "Most Feminine Flavor of the Year" in 1993 for their fragrance Dolce & Gabbana Parfum. By 2005, their turnover was €600 million. In January 2016, the company launched a high-end fashion range aimed at wealthy Muslim women featuring a collection of hijabs and abayas printed with daisies, lemons and roses.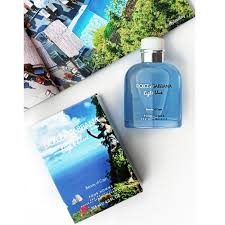 Light Blue Pour Homme Beauty of Capri
Dolce & Gabbana launched its annual limited editions for summer 2016 of the famous Light Blue Pour Homme Beauty of Capri inspired by the summer atmosphere at the Italian island of Capri. Light Blue Pour Homme Beauty of Capri evokes the natural beauty and luxury of the island such as the shimmering rock along the coast line and the green forest landscape by the sea. It opens with a citrus character of Sicilian bergamot and a brusque citron. Notes of bitter orange leaf in the heart are enriched with a base of cedar and vetiver. Light Blue Love in Capri is a dynamic fragrance which enriches beautifully your summer memories.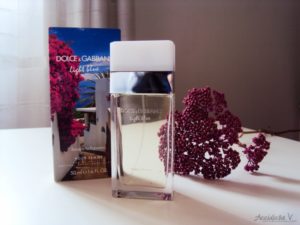 Light Blue Escape to Panarea pour Femme
Light Blue Escape to Panarea pour Femme was launched in 2014 and it was inspired by the island of Vulcano and Panarea. The perfume arrives in a characteristic bottle in a limited edition and it is aiming to please everyone by giving a very summer scent that makes heads turn and seduces whoever is near you.
The perfume conveys the atmosphere of Aoles which is where the island of Panarea belongs to. It has notes of pear and bergamot along with jasmine petals and with orange blossom in the heart notes. The base is soft and seductive, created of ambergris, tonka and white mask.
You can find the Light Blue Escape to Panarea pour Femme 100ml Perfume for the price of 62€ (retail price is 112€) while the Light Blue Pour Homme Beauty of Capri 125ml Fragrance is at 68€ (retail price is 105€) only at www.aphroditearoma.com. Aphrodite Aroma guarantees free of charge next day delivery! Mind you that if you are a new client, upon registration 10€ will be deducted from your purchase!
2,071 total views, 1 views today