Let's talk about… Melina!
It was about a year ago that it all started with a phone call from my director and writer Paul Lambis with him shouting enthusiastically at the other end of the line "Stellaaaa" with me responding "Miltoooo (these are the two main characters of the movie "Stella" by Michalis Kakogiannis in which Melina Mercouri starred). We were discussing the play "Melina: The Last Greek Goddess" with Paul for the past 4 years. When I received a phone call from New York asking my presence in the theater to act a series of Ancient Greek Tragedy monologues, my response was that I would love to, although I was at the time busy with another play about the life of Melina Mercouri. "Then make that play a monologue and premiere it in New York" was the answer. And so we did with Paul!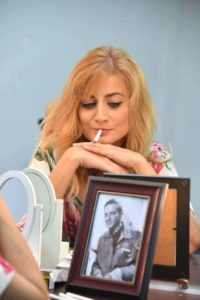 After working many hours together on the script and changing it 28 times (well that is what Paul claims, I think it is less! Haha) we finally had in our hands an amazing monologue both in Greek and English language filled with music from Manos Hatzidakis and Mikis Theodorakis. While we were rehearsing daily, we were planning our world premiere, tour and all the shows in our country Cyprus. Working with Paul is like a fun day at the amusement park whereas all the rides no matter how high they are and how loud you scream you end up finishing them up with victory! We just make such a great team with Paul. He is my support machine, my best friend and above all the person who not only believes in me but also pushes me further with new ideas and new projects all the time. And my answer to him of course is always "yes lets's do it!!!".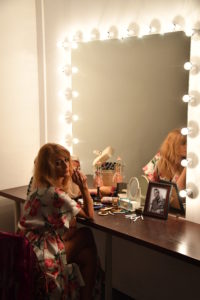 I love playing Melina! I loved every single show either in New York, Athens, Paphos, Nicosia, Limassol and Larnaca. Each one has its own magic and I feel so blessed that I get to become this amazing woman who dared to leave her career in Broadway to fight for the freedom of her country Greece during the years of the military dictatorship and then became Minister of Culture of Greece and started the fight for the return of the Parthenon Marbles back to Greece.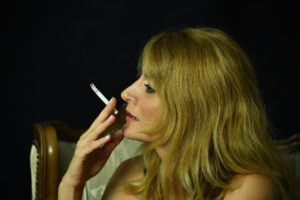 Melina simply sets the example of empowering all women around the world which is something that we do see promoted globally today. Melina did not expect from anyone to empower her. She walked in a room, lit her cigarette and demanded to start the discussion whether it was about her job or about her country. She did not back off at any discussion and was adamant supporting her opinion especially if she was right! She knew how to love the people around her and she always wanted a big crowd in her life. She adored her husband Jules Dassin but above all she was in love with Greece!
When the military junta took away from her, her Greek citizenship and she was asked how she felt about this, Melina's answer which became internationally known, was "I was born Greek and I shall die Greek!" This and so much more of Melina is brought to life through my one hour monologue which is filled with Greek Music, Greek Dancing and lots of laughter and tears – in the Greek way!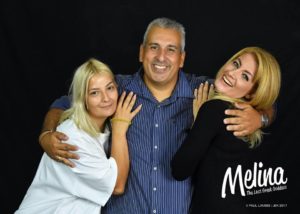 "Melina: The Last Greek Goddess" is representing Cyprus to the United Solo Drama Festival in New York this year and specifically on the 6th November 2018 in English language. Words cannot describe how I feel, especially since the show is also under the auspices of the President of the Republic of Cyprus Mr. Nicos Anastasiades. Paul, I, my makeup artist Ioanna Marinelli and stage manager Argyris Hadjilambris will be going back to New York once again. This time we are not having a premiere but this time we are showing to the world what our country is made of and we feel such an honor that is really overwhelming!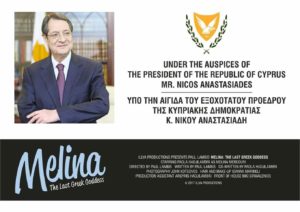 3,295 total views, 1 views today