Welcoming "La Callas"
Winning the 'Best International Show 2018' for the United Solo Mono-drama Festival with my beloved director's play 'Melina: The Last Greek Goddess' is one thing.
Returning back to New York for the United Solo as 'La Callas' and being placed in the category 'Best Of' for the 10 Best Plays in the world, is totally another thing.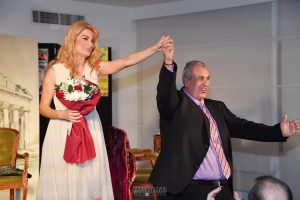 Totally a different level and scale, especially when I found myself returning back without the guidance of my best friend and director Paul Lambis. Well, he better not go anywhere since he is making a movie! Yes, that is correct! A movie! So he needs to focus on this new chapter in his life that will open for him many many new opportunities and horizons. I could not have been prouder!
It wasn't but a few months ago that we did our photo – shoot for 'Callas' in regards to the play that Paul wrote for me. I read the script and I had my thoughts about how I wanted to portray this great diva and this amazing woman.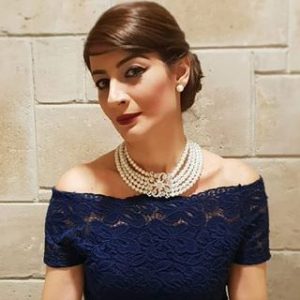 We took time away from 'Callas' because of our ever so busy schedules – yes we both have morning jobs as we have families to support and loans to pay like everyone else – with each time trying to meet and decide on the play cancelled because of other priorities.
Last Saturday we had to make the call. We both sat down and discussed about the future of 'Callas'. In the meantime I –as usual – had written down many pages of facts and things from the life and work of Maria Callas that I wished to include in the monologue that Paul wrote for me, thus creating a totally new monologue that could actually be presented on stage.
We placed our schedules down. Paul with his filming and me with my travelling… could not possibly work this time. So we had to make a decision. We had to work on our projects independently. We need to fulfill our dreams this time in different places and in different continents. But we will be supporting one another all the way.
That is why 'Callas' which was written by Paul Lambis is now replaced by 'La Callas' which is written by Paola Hadjilambri based on the book by Nicholas Gage 'Greek Fire'.
Paul will fulfill his dream with his movie "74" which is all about the Turkish Invasion in Cyprus in 1974. He needs to do this for our country's sake.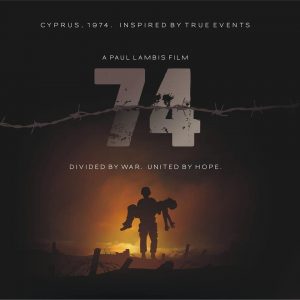 I need to represent our country in USA once more with a great challenge this time. If you thought Melina was difficult wait until you see 'La Callas' on stage!
Both of us are really excited (and scared to death that we will be working away from one another…OK, our houses are just 5 minutes away so we will be meeting up for our coffee time/updating time!)
My dearest Paul, I am writing this post because I want to publicly thank you for everything you have done for me! I am by your side and I know you have my back. As we always say 'Let's do this! Let's kick ass!'
Well, let's go out there and complete our tasks. Let's go out there and fulfill our dreams and make our country proud once again.
I can see you front row giving me a standing ovation as you always do (and a bear hug!)
I see myself crying and applauding and laughing when you will be thanking your mother, your father and God Bless America while you are holding that Oscar! I will sure give a hell of a standing ovation in Greek style (perhaps breaking 5 thousand plates and glasses like Melina did at the after party!)
Good Luck to both of us! Aim for the stars my dearest friend! I will be watching!
Let's welcome 'La Callas' which will premiere in Cyprus early October 2019 and will be presented at the United Solo Mono-drama Festival in New York on 8th November 2019, because as you taught me, my dearest Paul, 'I can, I will, watch me!'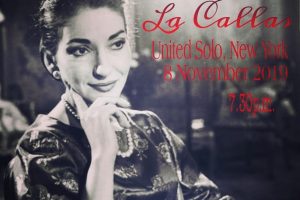 2,160 total views, 1 views today