Why Leonardo DiCaprio is getting another Oscar?
Finally, it is in the cinemas…
'Once upon a time in Hollywood' is the 9th movie of Quentin Tarantino who manages to take us on a journey in old Hollywood, the land of big dreams, stardom and fantasy.
If you think that you will see a newer version of 'Pulp Fiction' you may as well forget it.
This is by far the best work Tarantino has created and I am going to watch this again as I am sure that I saw the platonic love relationship among Brad Pitt and Leonardo DiCaprio.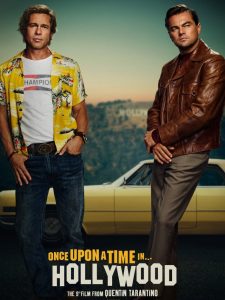 Those two are magnificent in acting the same version of one person which is the Actor and the Character. They represent the reality of what actually happens in Hollywood during its golden age around 1969 where both characters make their way in an industry which is evolving, changing and they cannot recognize it anymore.
Leonardo DiCaprio is playing an actor, Rick Dalton, who is struggling to stay relevant in the industry. He has a problem with drinking, he has numerous breakdowns in the film, the largest outburst being in his trailer after forgetting his lines during a scene for his guest spot on a TV series.
Although it is clear that Leonardo DiCaprio's character is bipolar, he said Rick being bipolar did not need to be "overtly" shown to the audience and that the word 'bipolar was never mentioned in the film.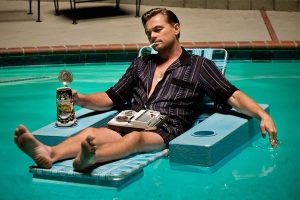 Tarantino said about DiCaprio "Leo got that. Now, we already had Rick a drinker, but the whole thing about undiagnosed bipolar and not knowing how that works, and the weird pendulum swings of emotion you would have … that became a really interesting thing that we thought Rick could deal through. And that gave Leo a good, solid ground in which to work and build a character and have a subtext going on inside of scenes that doesn't have to revolve around the story of the scene."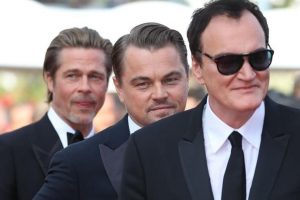 It is clear in the film that when Rick Dalton is in character Leo needed to play as Rick and not to perform the scene as Leo would do and that alone was a great challenge. We enjoyed the long shots of Tarantino while we watched the way Leo drifts from one character to the other. Sometimes the transition from a scene within a scene is insane as you cannot actually tell when Leo is acting or when Rick is acting in his acting.
Well done to Leonardo DiCaprio! I truly believe that a second Oscar is on the way!
Good job Quentin!
1,458 total views, 2 views today