What Victoria Beckham taught me…
Reading the Financial Times, I was thrilled to read an article from Jo Elisson – fashion editor of the FT on Victoria Beckham. The two of them had lunch at Nobu where Jo had the opportunity to talk to the famous entrepreneur about her business, her family, her goals and the way the 'Beckhams' do it.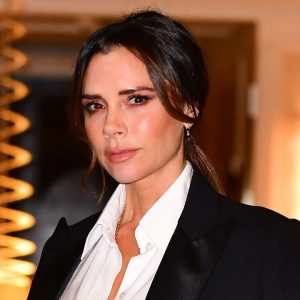 What I personally found fascinating about the article was the way Victoria Beckham has been running her life professionally and privately with such consistency and detail. She is a successful businesswoman, a wonderful mom of four and a loving wife. And she still manages to have a great body and 24 million followers on her instagram. No wonder someone could be asking "How does she do it?" Reading the article this is what I have learned from Victoria Beckham who leads by example!

"Like us or not, David and I work hard!"
And it is true! Both of them do work hard and that is why both of them have managed to create businesses and brands that have an impact and last in time. It is true that people who wish to succeed are the ones that are willing to work hard for their goals and dreams and own a very important quality. Ethos and work ethic. What I have realized reading this article is that people like Victoria Beckham do acknowledge at an early stage their skills and talents and they capitalize on them. It is called IQ capitalization and with hard work in place is what will bring out your fire that will lead you to shine.
At the same time you must not fall in the trap of success. A lot of people have one great success and they become arrogant. It is understandable, it is in human nature. But the moment you decide that with your success you are accomplished, then you lose the whole meaning of the game. You do not allow yourself to fall in love with the winning formula. On the contrary you need to have relentless innovation. You need to be 'the relentless innovation'. It is one thing to be successful but it is a total different level of a game to keep being successful. And the only way to keep yourself to the top is to keep searching for those details and ideas that will help you to evolve and take you to the next level.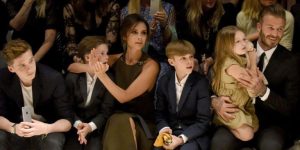 In order to go to the next level and succeed world class recognition and leadership you need to be disciplined and consistent in whatever you do. And that was one thing that Victoria Beckham learned from her father when she wanted to quit her school. When her mom told her it was ok to quit, well her father was the one who did not allow her to do what she wanted at the time. On the contrary, he encouraged her to stay there, finish and get her degree. This discipline shows in her work and in her family. The way that she runs her business, the same way she runs her home as well. That is why she has four very talented kids who although they thought they were destined to play football because of their famous father she made sure to encourage them to follow their talents and skills and excel in their crafts. In her business she delivers high quality clothes and soon she is developing a beauty brand. Every single fashion show she delivers is exquisite and unique and people talk about it days after.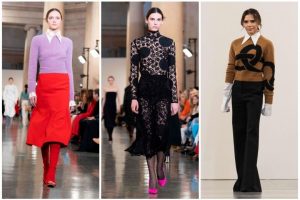 What I admire the most about Victoria Beckham, is that she dared to break the rules at a time that it was ridiculous for a pop star to become a fashion designer without even having a degree. These days with the help of social media we see a lot of famous people developing their brands on beauty, sport gear or shoe lines etc as something that is absolutely normal. But 15 years ago what Victoria did was actually a rebellion against the high couture industry. But against all odds she proved everyone wrong making great sacrifices. It was a week after she had her daughter that she had to make decisions about her fashion line. That is what pioneers and path blazers do so as to succeed. So, do not be afraid to follow the rules at the right time and place but also to dare to break the rules where needed. Thinking out of the box leads to the latter sometimes.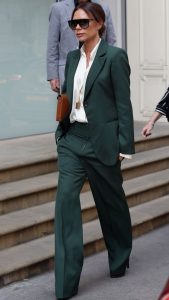 What I also loved learning about Victoria Beckham is that she is an early riser – like Michelle Obama, Richard Branson, myself and so many others. She wakes up at 6a.m because – as many of us that are moms – that is the only hour of the day that she has time for herself. She runs 7.5km on the treadmill and then she works out with her personal trainer for a total of 90 minutes everyday. As she says in the article, it is the only thing she does for herself and I totally agree with her. This is my number one ritual of the day. You cannot imagine the benefits of rising early in the morning before the sun comes up, working out and having that first hot coffee in the quietness of your home while everyone else is asleep. Bliss! Just bliss!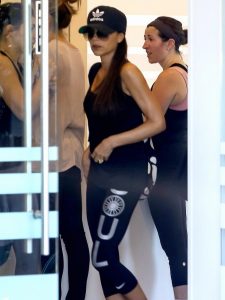 I was never a Spice Girl fan or anything but I admire the woman that Victoria Beckham has become and she sets the example for a lot of women out there. As she says of course, not everyone loves her or hates her but she still works hard even if she is 44 years old with a quickly dominating and valuable brand.
She still managed to teach me a few things that I keep with me. Remember to work hard and have work ethic. Innovate and capitalize on skills and talents. Do not fall in love with success because failure will follow. Always be a pioneer no matter what others say. Rise early and dedicate time to yourself for your mind and body!
Thank you Victoria!
1,974 total views, 2 views today