The Elixir of Love… from KENZO
We are in the middle of the summer with the temperatures going sky high! The same though should be happening to our mood and especially when it comes to falling in love!
A summer love romance, usually starts spontaneously, it is very intense and it enjoys every moment as if it was the last on the planet! A summer romance makes so much noise just like the waves of the sea by either singing or dancing and it finally cools down on a morning in autumn that smells of coffee and love.
We are here to help you fall in love! So this week we are suggesting the intoxicating Jeu D'Amour L'Elixir Perfume by KENZO. The specific perfume can be purchased from Aphrodite Aroma on www.aphroditearoma.com at the amazing price of 70€ for the 75ml, while the suggested retail price found at shops is 105€. There is something more though! If you happen to be a new client on Aphrodite Aroma, upon your registration you gain a discount of 10€ so the specific perfume becomes yours with same day delivery with only 60€.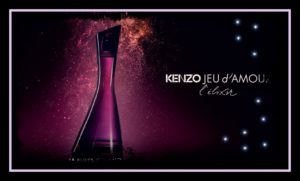 So… ΚΕΝΖΟ  Jeu D'Amour L'Elixir it is!
The creators of the perfume Daphne Bugey and Christophe Raynaud say that "The fragrance was announced as the elixir of love game; a love potion which will make the women wearing it, feel more sensual and seductive than ever before." The basic notes are mandarin which blends with the irresistible scent of blackberry. The elegance of the jasmine becomes one with the vanilla notes while the indulging rum notes offer the scent of a perfume that has been created in order to seduce and enhance.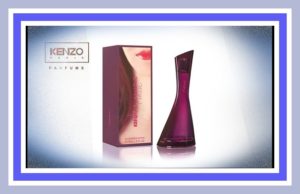 The creators of the perfume support that Jeu D'Amour L' Elixir is suitable to be used at night time, since it has a very intense scent and lasts for long; ingredients which will make every single woman feel more seductive and special.
Dare to live an intense summer romance with the ultimate perfume Jeu D'Amour L'Elixir and surprise not just yourself but everyone around you with your sensual new you!
2,035 total views, 1 views today