Hermann Gourmet Cosmetics are just WoW!!!
I met Philio Hermann (she has a German surname although she is Cypriot from her lovely hubby!) about a year ago at a Beauty Conference. I was then doing the PR for a perfume company. We started talking and we clicked immediately! We had similar backgrounds. Philio comes from a family that they were directors and did productions on T.V and me being an actress…well you can imagine, we had a lot to say!
Then I could not help but ask about how she created Hermann Cosmetics and left the magical world of T.V…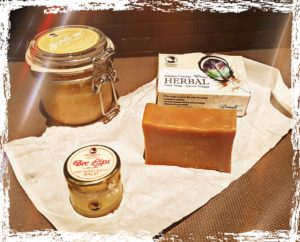 'It all started in my kitchen! I had too much from T.V and too much of everything and I wanted a change! And finding some old cosmetics recipes coming from my grandmother who was all about beauty and taking care of her skin…I started researching, experimenting, trying, having a vision and made it! On our logo, the photo you see is actually my grandmother!'
I was just…Wow! Her dream of spreading Cypriot beauty to all corners of the world is growing stronger. All of the products are made exclusively in Cyprus and they consist of primarily domestic, Fair Trade, biological raw materials supporting local professionals and small production units. Her elegant, vintage-inspired collection includes balms (based on a 2000-year-old recipe), face & body creams, face & body scrubs, perfumed soaps, handmade face soaps, luxury perfumes and candles that combine ancient beauty recipes with active ingredients of the latest beauty technology, with a sprinkle of timeless vintage elegance and charm.
So you can imagine how excited I was when I received my Face and Body Srub with Lemon and Bergamot, plus the White Herbal Face Soap (limited edition!!!) and my so needed Bee Lips lip balm!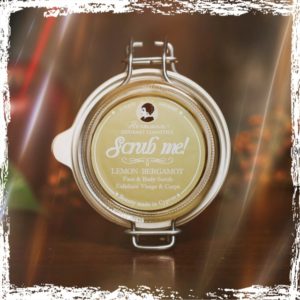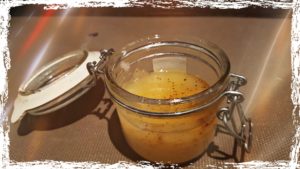 The first thing I did was to try the face and body srub! Opening the vintage jar (so cute) the smell of lemon and bergamot was lovely! I used the scrub and felt every single inch of my body and face rejuvenated, hydrated and softer!
I wash my face morning and night time with the Herbal Face Soap and I find my skin clear and the black pores gone…no spots seen anywhere by the way while i just love the vintage cut of the soap! It really reminds me of my grandmother and the kind of soap she used to use!
I did not have the chance to use the Bee Lip Balm (yes as strange as it sounds…the simplest of all things) but I took it with me on my latest trip to London. Well guess what! This amazing rich Bee Lips Balm saved my lips from going dry because of the weather change and I had it in my bag 24/7! It also smells so yummy you just want to eat it (just saying)!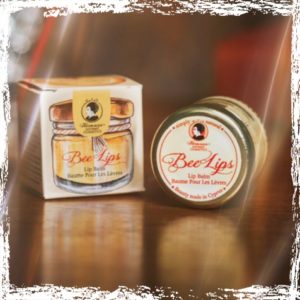 I am highly recommending Hermann Gourmet Cosmetics and I am proud of my new friend who as a woman had the initiative, tried her skills and succeeded accomplishing her dream! I mean she even got a prize for her Bee Eye Cream and she made it to the partner's collection book of Rolls Royce! Her products are very well known in Paris and she sells like crazy because she has quality and knows her clients! I am adding the link below so you can see these amazing cosmetic products and find out where you can purchase them from! I am definitely going back to Philio for more products!
Congratulations Hermann Gourmet Cosmetics! You are just making Cypurs proud!
http://www.hermanncosmetics.com/
2,331 total views, 3 views today