Hello Again…
It's been a while… I know…
Don't get me wrong though! It's not like I have been avoiding you or anything! It's just so many things happened in these few months that did not give me the chance to sit down and write! I mean I have been travelling a lot for work and I cannot wait to share with you all these amazing places I have visited, food I have tasted, experiences I had…
It's just… with writing… with blogging, everyone says you need to have consistency and write once, twice or whatever, how many times you choose to write and post amazing photos of such and such! Talking about a hobby that became a very stressful dream job for everyone who is looking to become an 'Overnight Success' (read the book, and you can read my article on my blog, Maria Hatzistephanis just rocks… and mind this…you DO NOT become a success in one night! Bottom line, the end!)
Where was I? Oh yeah… me, you, not writing for quite a few months! Being busy with my morning job, my promotion, my travelling etc. So why bothering to come back and write…someone could easily ask.
Yeah, why?
You see, for me and for a lot of people out there… writing means something… especially when you have something to share, something to express… and you believe it is going to make people smile (I am not talking about changing their lives…) So I guess… I have my brain full of all the articles and posts I want to share with you…photos as well… but something held me back… I wasn't ready to get it out there… and I did not know why…
And last night it hit me… I saw a friend, a very dear good friend that now he lives in Los Angeles and he is chasing his dream with all his heart… This friend of mine went through a tough journey in life due to the fact that his levels of serotonin (the substance in our brain that allows us to be happy) are not high… he was born this way the doctors said so he would always be a depressed child, like his dad. But not him… those doctors did not know what on eff they were saying…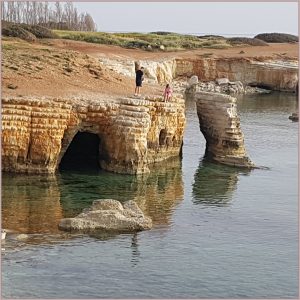 Because he questioned them, he tried to find answers to his questions, alternative medication and went through a very dark tunnel until he managed to get out and find his light. And I am so so proud of him. I am even prouder that he dared to leave behind everything and everyone that bothered him, made him feel low and went and found his happy place. 'I am trying to make my dream come true… if it does not, I will know that I have tried at least!' he told me yesterday at our coffee date which lasted for about 5 hours! (well we both talk a lot!)
But what slapped me right in the face (not literally) was something he said… Something I told him a while ago in one of our long night conversations… He said ' I am happy with my choices now… and I always have in my mind what you told me once… you said don't wait for things to happen, make them happen! Absorb everything that is around you instead of reading the theory around everything! Use all of your senses to feel, to see, to smell, to taste, to hear, to talk… and that is how you will know you are living in the moment! In that moment that you are responsible for because you created that moment… capture it not with your phone but with your entire existence and cherish it forever!' (Did I actually said that? Wow, I can be good when I want to inspire someone!)
That was when I realized why I was not writing to my blog all this time… I was absorbing life… the places I was going to… the people I had the opportunity to meet… and I did not want to write about it… I wanted to live it… to feel it… to smell it… to taste it… most of all to create memories that would be of my own and not only through the camera and then rush to share them with everyone which would look kind of showing off a luxurious travelling lifestyle – whereas I was going to meetings from 9am until 7pm non-stop in every business trip.
But now I am back… I am ready to share my beauty full world with you and I promise I will stick around this time… I missed writing a lot… it is a huge blessing being able to express your thoughts and feel free each time… and even better knowing that your thoughts, words, text… made someone smile… or he even kept those words in his mind and heart and it was you that you made a tiny bit of difference in a good way, in someone else's life…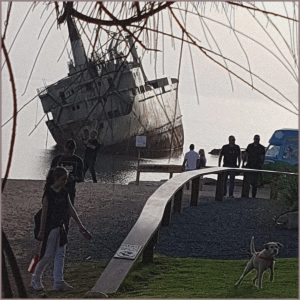 1,891 total views, 2 views today