Gucci is back and makes a statement!
Lately everywhere i look there is a Gucci product! Gucci bags and Gucci sports shoes especially are everywhere to be seen and you know what? I am not bored to see what bags women are holding or what kind of shoes or sunglasses are wearing when i see the G as everything seems so new to the eye, so different, so fresh, so luxurious and so "i want to have them all"kind of desire!
It has been almost a decade that Gucci as a brand let's say went into a bit of hibernation without anything new or exciting to show. And suddenly Gucci is everywhere and the style on all products simply R O C K S!!!
So i decided to make a little research and find out how the change was made and who was behind this transformation or even better modern rebirth of the brand we all loved but now we adore! So the story goes somehow like this as Gucci is surely redefining modern luxury fashion by using the emblematic monogram pattern which brought back the idea of using its unique logo and which is just an exceptionally amazing concept.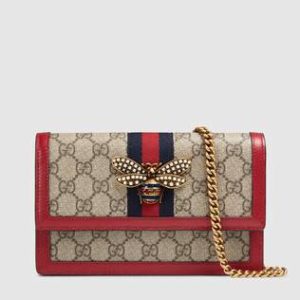 When Marco Bizzarri was appointed as CEO of the brand in January 2015 declared "If you are constantly inspired by the past, how can you do something modern?" Bizzarri needed to find a creative director who shared his vision to "make Gucci an iconic fashion house again".
Choosing the relatively unknown Michele, who'd worked as an in-house designer at Gucci since 2002 and having an initial coffee meeting turning into a four-hour lunch, and as Michele discussed his vision for the future of Gucci, Bizzarri began to realise "maybe we have the right guy here at Gucci already".
After being appointed creative director in January 2015, Michele famously had just five days to create the autumn/winter men's collection, with the women's show a month later."I saw it as a rebirth of the double G logo since in the past, Gucci has been a bit ashamed of its logo, but it should be proud of it as an emblem of 95 years of history. The logo is an incredible powerful asset for Gucci and it should become as desirable as a leather bag."
It was a risk – and opinions were divided at first – but one that paid off. "Alessandro had complete creative freedom, within the framework of the brand," says Bizzarri. "The way he played with the logo was a big success. We sold 600,000 products from the new collection and attracted half a million new customers."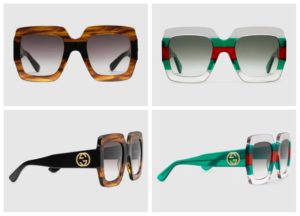 And this is how Gucci is now the number one best selling brand with all of us taking a bow to the talent of Michele as creative director but also giving a big round of applause to the bravery of Marco Bizzarri of having the courage to take such a risk and lead Gucci to the next level as a luxurious modern brand.
Taking risks in life, working hard and staying focus on your target pays off not eventually but always!
3,909 total views, 1 views today