Discovering Huda Beauty is just…WOW!!!
I had my birthday a few weeks ago! You can see when by reading the relevant article "38 is not just a number" in the Lifestyle category! So, you might be wondering what is the connection of my birthday with the title of my new article! Well, for my birthday I received a belated present by a very good friend of mine who is all about fashion and makeup and style and I adore her because she has brains and a great personality! Plus, she is a lawyer! You always have to have a good lawyer friend because you never know when you will need them!
So, when my friend came back from her vacation she kindly gave me my present! A Sephora box which contained treasures! One of them treasures was the Huda Beauty Contour and Strobe Lip Set which has inside a Lip Contour Pencil, a Mini Matte Lip-gloss and  a beautiful Mini Strobing Gloss in an extraordinary tin lip shaped case! I was just…Wow!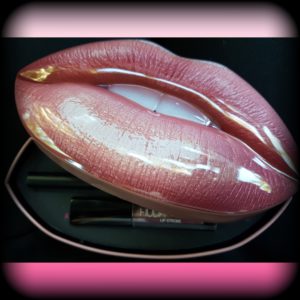 I am still at "wow" even writing this article because I have found my ultimate solution for my lips! You see I have this bad habit – I do it without actually realizing it – I put on my lipstick or lip-gloss and no matter the color or how many layers I have added, by the time I arrive let's say to my meeting, to my dinner or out in general…guess what? It's gone! My lips have no color and I always feel a bit "naked" or kind of "people will think that she did not have time to apply a bit of lipstick on her lips…shame!"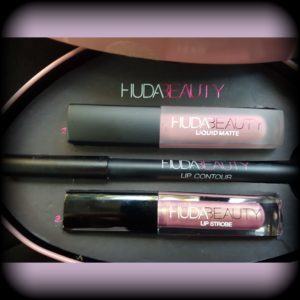 Applying the Lip Contour Pencil, the matte Lip-gloss and a little bit of the shiny Strobe Gloss I felt I had to much going on…but I thought "it will stay on your lips so stop moaning to yourself". Not only the lip-gloss was absorbed but my lips had a shiny look, they looked fuller and really taken care off! I was so excited that I even prepared a video to show you my Huda Beauty Lip Contouring procedure! Haha! It feels like I have discovered America. And the best part is that I can have it on me all day long! No matter how many times I eat, drink and talk…the color is still there! Yeah! (I even got to the gym today and to my surprise my lips had the color of the matte lip-gloss on them and I felt a bit embarrassed as I forgot to remove it! Last thing I want is people thinking I am putting makeup to go to the gym!)
By the way these ultra-covetable kits have four shade options to choose from and I am sure all of us lip-gloss destroyers we are racing everyone else to buy them. Mine is called Muse & Angelic and the other three shades are: Bombshell & Ritzy, Trendsetter & Snobby, Trophy Wife & Shameless and you can find them online and in all good beauty stores!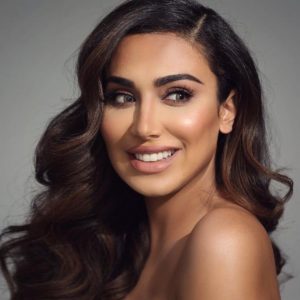 As for Huda Kattan she is one of the most influential women in the Middle East, with 26.2 million Instagram followers. The founder of cosmetics brand Huda Beauty has an estimated net worth of $550. Her commercial breakthrough came in 2013, when she teamed up with sisters Mona and Alya — who act as Huda Beauty's global president and chief Instagram officer, respectively — to create a line of false eyelashes. They flew off shelves and caught the eye of Kim Kardashian herself.
But Huda feels Instagram was the turning point. "It was the catalyst that changed everything," she says. "It changed the dynamics in which people not only communicate but are inspired as well."
In 2018, Kattan began starring in her own original Facebook Watch reality series entitled Huda Boss, alongside her family. Kattan is married, and she first met her husband when she was a teenager. The couple has a daughter.
You can also find relevant information about Huda Kattan and her empire on the following links of Arabian Vogue and CNN!
Vogue: https://en.vogue.me/culture/huda-kattan-9-facts-about-her/
CNN: https://edition.cnn.com/2018/07/23/health/huda-kattan-dubai-beauty-boom/index.html
1,870 total views, 1 views today