A perfume that smells of…Coffee!
Have you ever wondered how many times during your visits at your local supermarket you found yourself walking down the aisle where the coffee brands are and without really thinking about it, you just took a deep breath enjoying the exquisite smell of coffee?
Did you know though that coffee is not only for drinking but we can also wear it? How…you may ask. Well, wearing the perfume Intense Café by the House of Montale Paris makes it possible. And guess who brings these perfumes in Cyprus straight from Paris? Aphrodite Aroma, the first online perfume shop in Cyprus.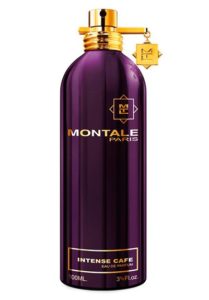 The House of Montale gained its name from its founder and perfume maker Pierre Montale who managed to surprise us once again with this amazingly intense perfume, made for men and women.
Pierre Montale does know how to make unique perfumes that remind us of exotic nights in the Middle East for a very simple reason. He had to move to Saudi Arabia for a while where he was assigned in making unique perfumes for kings, queens, sultans and princesses. In 2003, when he opened his show room in Paris he was the pleasant surprise for the Western market with creations that make every woman stand out.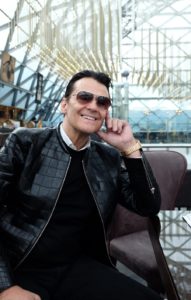 At any case we would not like you to think that you would be wearing this perfume and you would smell as if you had a coffee shower! The basic notes of the perfume are rose, oriental vanilla, coffee, amber and white musk which blend in harmony offering an intense smell of freshness that makes heads turn. It is indeed a very intense perfume with the coffee notes to stand out while at the same time the white musk notes and the rose notes give to the perfume a beautiful sweetness. The oriental vanilla is the note that offers the sense of Middle East Arabian Nights.
Café Intense is indeed a perfume that is made to last for more than 24 hours and in no case does it fade away but it becomes sweeter and blends nicely with your skin. This is what gives value to the perfume.
Furthermore, the perfume's amazing price is what gives to it value for money since you can purchase it from Aphrodite Aroma at 90€ instead of 150€ which is the suggested retail price you would find at the shops.
Well, I did try the Café Intense by Montale Paris and I really liked it! It is perfect for a special night out when you want to bring out the goddess (or god) within you! If you wish to find out more about the line of these exquisite perfumes you are just a click away. Visit the official website of Aphrodite Aroma at www.aphroditearoma.com and check which of these amazing unisex perfumes suit you best!

2,778 total views, 1 views today