The Monday Outfit!
Mondays are always busy!
They include meetings, planning, re-scheduling, brainstorming, afternoon meetings, dinners and the list goes on!
The question I always ask myself on a Sunday night is "What do we wear tomorrow?"
Knowing that Monday meetings at work are usually among colleagues and some new associates, I am always thinking that I do not want to look very strict wearing a suit and especially in August. Plus, my afternoon meeting is professional as well as social so I do not wish to look very stiff. Then I will not have time to go home and change to be ready for my dinner with some good friends.
So as I was standing in my room last night I thought to myself … "why not wear a skirt?"
Not just any skirt but a fashionable midi silk skirt with pleats which is quite light so I will not be hot and sweaty, along with some not so high sandals that will be comfortable during my long day and assist my graceful/professional walk.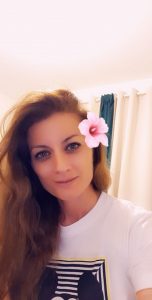 But what do I wear on top? A shirt would be like going to Sunday service, a sleeveless top like going for drinks early in the morning and I cannot afford having such a thought or even a comment as I am a single mom living by example (most times!) and a professional at work that respects the dress code.
I could not seem to find the solution so I just headed to the shower only to find out that my lovely son had thrown his clothes on the floor before heading to have a shower himself, thus leaving a mess once again. As I picked his clothes, I just stopped and stared at his Mickey Mouse t-shirt.
"This is it! This is what I am wearing tomorrow at work!" I found the solution and oh boy was I happy!
No, I was not going to wear my son's dirty t-shirt, no way!
You see sometimes we like buying the same clothes and we just love going places wearing the same top! Especially when we travel abroad! People recognise the bond easier, so in case he is a few steps ahead of me at the airport, the guards will immediately recognize me from the same top and tell him to "stay close to his mommy". Plus, once in London, a lady told us we were really cute!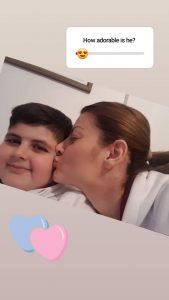 Anyway, the point is that my son with his messiness gave to me the inspiration I needed for what I was going to wear today!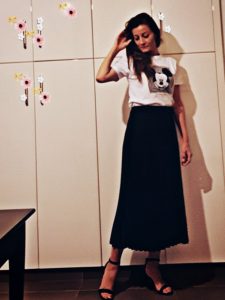 As you can see from the photos and from the video at the end of the article, it looks very nice, professional, light and fashionable. The idea is that you combine your midi black skirt with pleats along with a black and white Mickey Mouse t-shirt (or any t-shirt you like, even if it is your son's/daughter's and it fits you), some cute black sandals and bright pink toenails!
As for my hair I just let it natural as you can see in the video. Adding your confidence and your bright smile will help you enter that conference room with business attitude.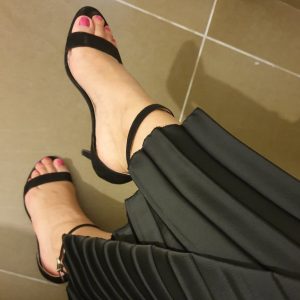 And if you are not all about black and white or you perhaps need a second option on the specific combination of the outfit you can always go for the pink version which is cute. You can put your hair up which will allow you to wear a beautiful set of pearl earrings for a more sophisticated look and voila you are ready for your Monday morning, noon, afternoon and night.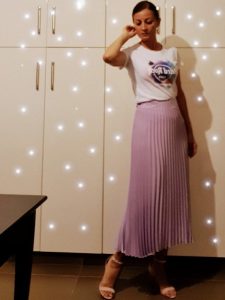 You are dressed to rock the beginning of your week and of any new collaboration comes along the way! Remember to add some bright pink lipstick as well! It is still summer!
Enjoy the photos and the video! If you wish to send me your favourite outfit for your Monday morning at work, explaining how you combined everything, be my guest! You can always email me straight to paolahadjilambri@gmail.com and I promise you that your photo with your outfit will be on my blog and on my social media!
Let's rock the week ahead!
1,428 total views, 1 views today